VISIT OUR 3 PARKS IN 1 YEAR
GET A FREE ENTRANCE!
Are you an adventurer? You always need more? Parc Aventure® Pass Aventure is for you! 
HOW DOES IT WORK?
It's so easy : you receive your Pass Aventure when you first come to Aigle, Sion or Signal de Bougy. Then you just need to visit the two others in the year, and you get a 4th entrance for free (valid for 12 months).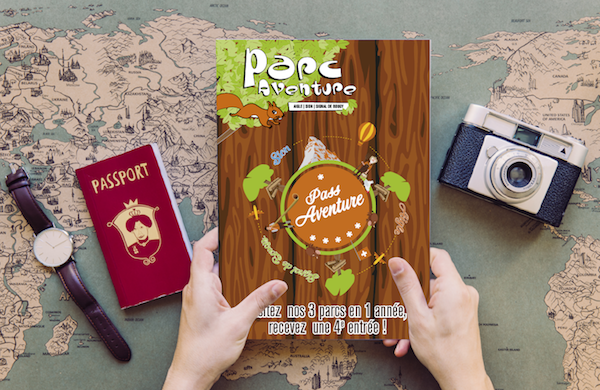 For 3 paid tickets in one year, 1 free entrance (valid two years from date of issue).
Personal and not transferable
When the pass holder moves to a different age category, prices will be adjusted. The pass holder will receive an entrance for his new category.