STEP INTO THE ENCHANTED FOREST!
Forget Sherwood Forest and Robin Hood, the woods of Camelot and the Knights of the Round Table. Come to the Forest of Le Fahy for a taste of high adventure!
Whether you come on foot, by train or by car, you'll find that all routes lead to our park. A tip: first head for Aigle's fairy-tale castle and then the Grande Eau. This river born of the Alpine glaciers will lead you to the park's famous giant cedars, starting point for your adventure. And it is here that Parc Aventure promises high thrills among the treetops.
Take a deep breath and head into the woods. You'll find fun challenges that range from easy to fiendish. Follow the rhythm of your heartbeat. Far from routine and stress, you'll lose track of the passage of time. Test your skills on the 11 courses (with 3 for children aged 4-7) and various attractions (Big Tyro, Quick Jump, Tyro Jump, Escal'arbre).
Treetop obstacles, bridges, walkways, twists and turns, a giant zip wire, high ropes, little climbs, giddy descents, soft landings. And here you are, back on terra firma. Final stop, all alight here: back to "civilisation"!
0
Adventurer (8 y.o or more)
WELCOME TO THE BRANCH'BAR!
Because adventure gives you an appetite… Within the park, the Branch'bar offers the perfect pit stop whenever you feel hungry or thirsty.

On the menu: ice creams, chocolates, soft drinks, beers, coffee, tea, etc…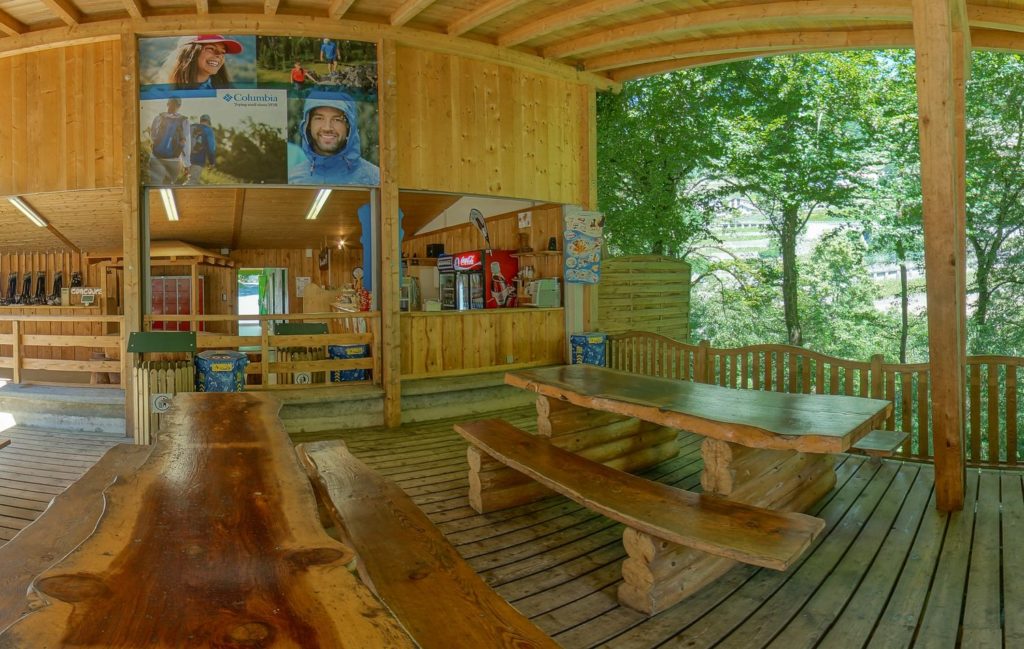 PLEASE HAVE A LOOK…
Virtual tour
WHY NOT SPEND THE WHOLE DAY AT AIGLE?
Beautifully located between vineyards, mountains and lakes, Aigle offers a wide variety of leisure options, from cultural attractions to sports. You'll even find the future of world cycling taking shape in the shadow of the majestic castle. Museum, swimming pool, Old Town, mystery trail: Aigle is guaranteed to exercise the mind as well as the body!