EXPERIENCE HIGH THRILLS AS A TEAM
A company is certainly about numbers, costs and orders, salaries, taxes and profits… But above all it's a world of its own, made up of individuals.
Whether you're a banker or baker, boss, employee or even retired, you're invited to put down the tools of your trade, loosen your tie and escape from routine for a while. Here you're an adventurer. It doesn't matter where you are on the company ladder: here, anyone can be a high flier!
At your disposal
We are open seven days a week for company outings (groups of 20 or more), and we will be delighted to help you plan and organise your event (catering offers, meeting rooms, etc.). And we guarantee a high-quality service for the big day!
What about the weather?
You can do all our courses even when it's raining. But if you are unsure about the weather, you can also postpone without charge.
Accessible to all
Most participants will aim high, but some may prefer to keep their feet firmly on the ground. No problem, they can follow the adventurers from the forest floor. "Visitor" entry is free.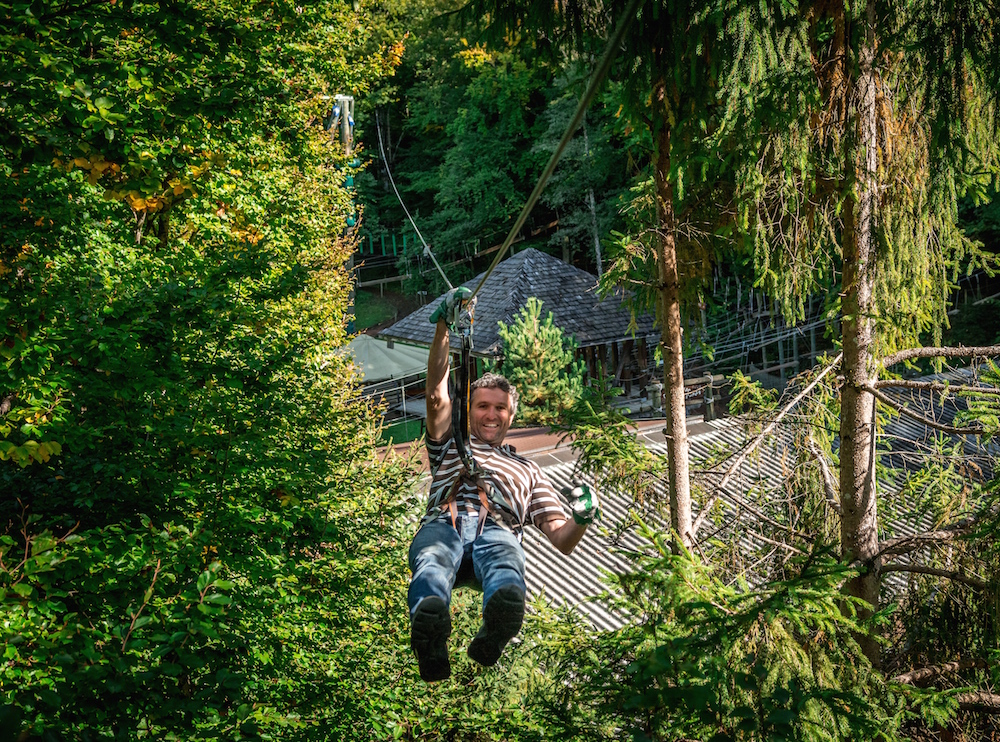 THE ADDED  OF PARC AVENTURE