MIDWAY BETWEEN JUMP AND ZIP WIRE
STEP FORWARD FOR THE BIG LEAP
Pleasure or thrills? No need to choose, have both!
Life is all about choice. But why opt for a free-fall leap rather than a zip wire when you can have both at the same time? Parc Aventure likes to simplify life: thanks to Tyro Jump, there's one less decision to take.
Two in one
The basic idea is like the Quick Jump, whereby you leap into the void for several metres of free fall. But Tyro Jump has an extra detail: the mechanism is attached to a cable between two trees, so that it glides away from the platform the moment you jump. The result is that you land several metres away – gently, as ever.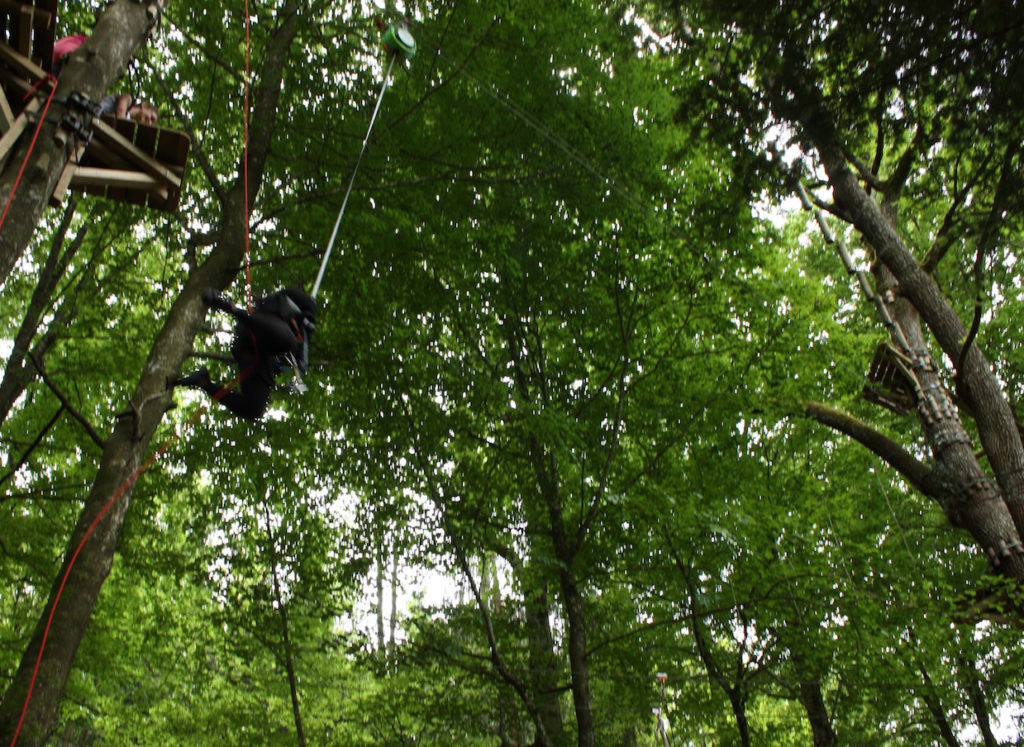 WHERE WILL YOU FIND A TYRO JUMP ?